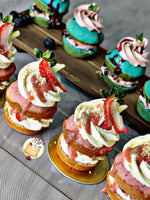 We Love Inspiration!
You can submit a song or artist for us to shout out and create a Mini that matches the artist/song. To do this leave us a comment on our "INSPIRATION" blog by clicking the button below; with a detailed part of the song that captured you in the body of the comment section. We do a draw 2 times monthly!
If you don't get selected in the first draw or second, we encourage you to keep going!
MiniInspiration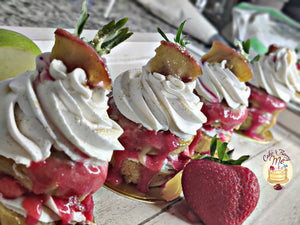 What Is a Mini?
A Mini is a Mini Cake baked in the form of a cupcake. But we give you layers of devine sweetness all snugged up with fresh fruit, silky meringue in our delicate yellow buttery cakes. So you have a top, a middle, and the center. They come in many flavors and are fun especially if you want to opt out on a huge cake order. They are handy and easy to share... lets not forget they are cloud perfect!
Organic
We want to make sure that when you treat yourself & your loved ones, you have the best & freshest ingredients. We do our best to bake with organic fruits & of course high quality ingredients always.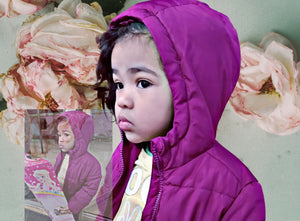 We Give Back
Cake & BerryMe came about to help familes and local communities thrive in small steps. What does this mean for our supporters? Every sale that Cake & BerryMe makes we subtract a portion so that we can help a family in need & perform local work that will uplift our communities.
Learn More
Wow, Cake & BerryMe you've done it again!!! This Mini is sho-nuff "SIMPLY DELICIOUS"!!!! The first bite I was like okay yep they did that. But that was just the soft moist part on the spoonful. And then BOOM THE CRUNCH TOFFEE TASTE BLEW ME AWAY "SIMPLY DELICIOUS" YOU DID IT AGAIN!!!!

G. Taylor
OMG These are AMAZING! I cried!!

Chris
The Nipsey Blu's for my birthday were so soft, like biting into a cloud. Full of flavor, and stomach happiness. I couldn't help but to grab another, and another, after another.

Kevin
Simply, Not the Ordinary
Something for the People
We're just unordinary from most bakeries! & Because we embrace such contrast about ourselves, we are thankful that all of you can embrace our uniqueness.